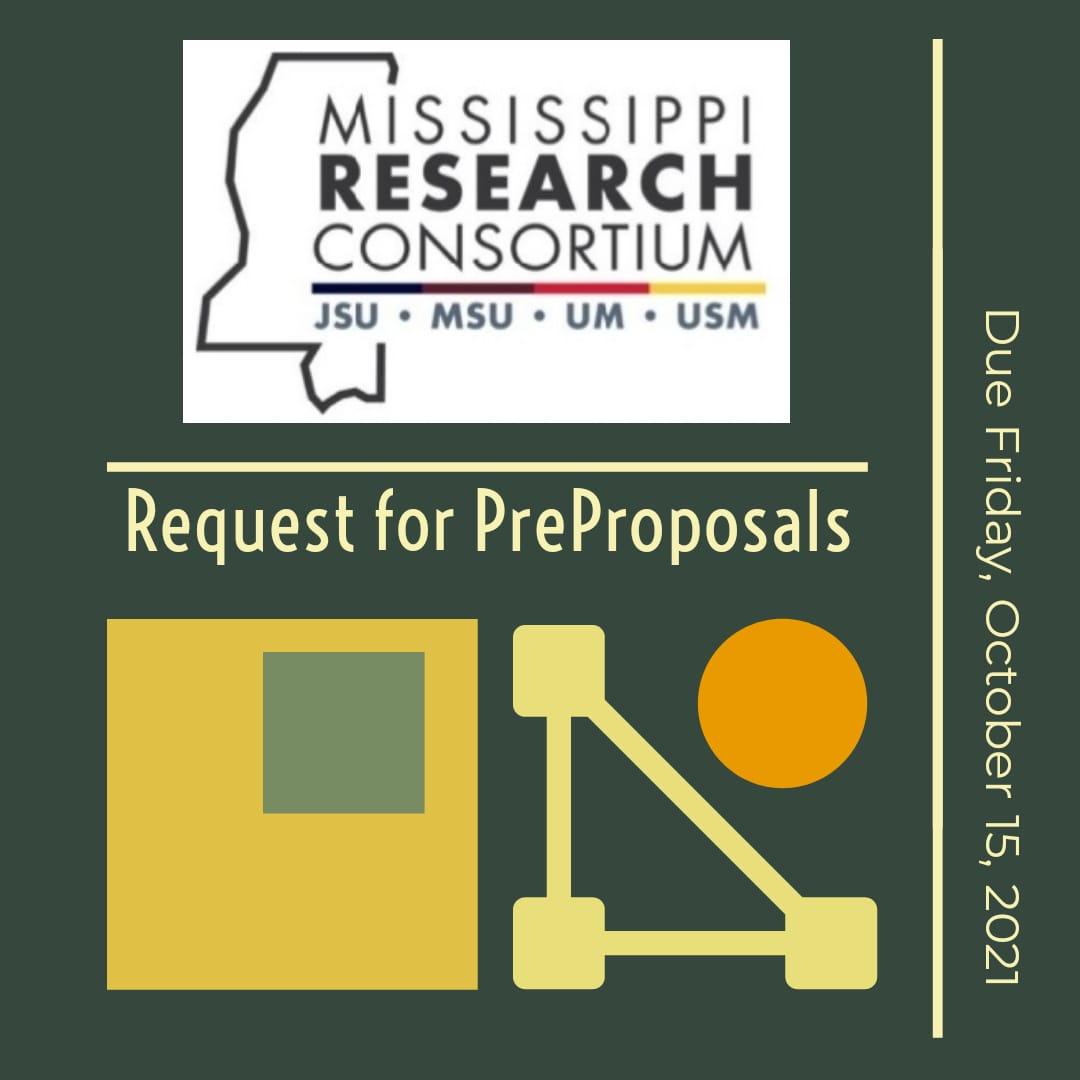 The Mississippi Research Consortium (MRC) invites preproposals in anticipation of next year's NSF EPSCoR RII Track-1 Request for Proposals.
The mission of EPSCoR is to advance excellence in science and engineering research and education to achieve sustainable increases in research, education, and training capacity and competitiveness within the eligible jurisdictions. EPSCoR goals are to a) catalyze research capability across and among jurisdictions, b) establish STEM professional development pathways, c) broaden participation of diverse groups/institutions in STEM, d) effect engagement in STEM at national and global levels, and e) impact jurisdictional economic development.
Comprised of the Chief Research Officers (CRO) at Jackson State University, Mississippi State University, the University of Mississippi, and the University of Southern Mississippi, MRC serves as the EPSCoR State Advisory Committee for Mississippi.
Selection Process Timeline and Budget Information
• Release Call for Preproposals - Wednesday, August 18, 2021
• MS EPSCoR Track-1 Webinar - Wednesday, September 1, 2021 at 2 PM CST
• Preproposals Due - Friday, October 15, 2021
• External Review Complete - Monday, November 8, 2021
• Presentation to MRC by Top Ranked - Wednesday, November 17, 2021
• Announcement of Selected Preproposal - Tuesday, November 30, 2021
Please click HERE to access the full Request for PreProposals
You may access the slide show from the webinar HERE.